About Us
Ashleigh is the Founder of THE ASHLEIGH P. COLLECTION. Known for being an Influential woman in business and for being an active member in the community. She loves inspiring young women to reach their potential in the work force.
Making your pillow covers last longer ..
Regularly dusting or vacuuming your throw pillows as you vacuum your upholstery will keep them from needing cleaning for a longer period of time.
Also, using throw pillow covers in coordinating colors also makes it easier to clean them often, especially if they are machine-washable – as you won't need to worry about dark dyes mixing in with lighter whites.
Finally, keep hard to clean throw pillows above ground and in harder-to-reach places, where dogs, cats, kids, and people's feet won't soil them frequently.
How to Disinfect
Washing throw pillows is not difficult, but it is vital to get them completely dry before using them again. Here are some quick tips:
-First, remove any covers and wash them separately from the cushion.
-Use pretreatment solution for stains by rubbing it in with a sponge
Machine wash in warm water using a front loading washer on the delicate cycle. Use mild detergent.
-Hang dry in a ventilated area until most of the cover is dry .
Fluff the pillows in a dryer with no heat, using a few dryer sheets to reshape the pillows.( dry Cleaning is always recommended )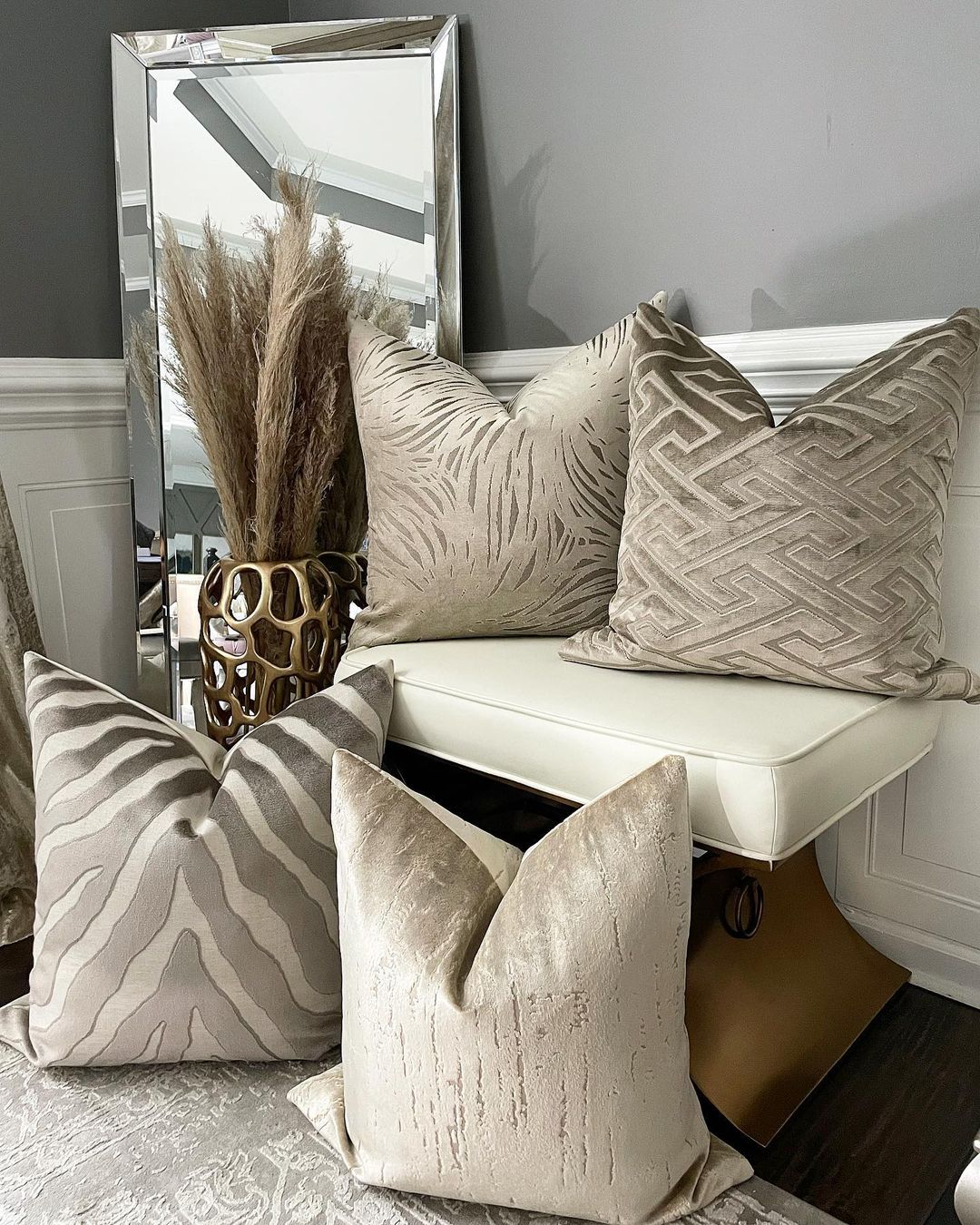 How to Clean Throw Pillows
Both functional and aesthetically-pleasing, throw pillows can tie together different
-colored accents in rugs, home decor pieces, and living room sofas, lending a soft edge to the interior design of your living spaces. However, since they are frequently used for neck and head support, keeping your throw pillows clean and fresh can be a chore
– but it doesn't have to be. Follow these tips to help you maintain the vibrant colors of your pillows, almost effortlessly!